Vibe tokens to start trading on LiveCoin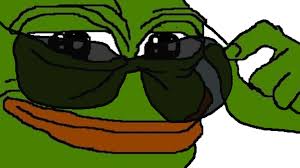 2019-01-16 14:09:55 Discuss After the successful crowdsale that took place on September, 5th, and continued for less than 5 minutes, the team of a decentralised platform Viberate prepare to introduce their token Vibe on the cryptocurrency exchanges. Viberate is a crowdsourced live music ecosystem and an evolving marketplace, where we will match musicians with event organizers. Now working as a kind of IMDB for live music, it features over 120 thousand profiles of musicians, joined by 50 thousand venue profiles. Each profile contains daily updated social media stats, gig dates, contacts and recent content. Viberate's recent ICO made history by selling out in under 5 minutes, hitting their over $10M hard cap. Viberate has officially joined some of the most successful crypto projects to date, receiving a vast support from all over the world.
Share this content on social media: Mentioned assets CAG, TCN, ETH, XMR, BTC, VIBE, XCG. Browse coinews.io for more.
Titles not entered by Crypto.BI are Copyright(©) their original authors.
---