Cryptocurrency News With URL like coinhooked.com
A Major Philippine Bank Just Launched Crypto ATMs and it May Fuel Mass Adoption
As per local outlets, Union Bank in the Philippines, a top bank in the Philippines, are the first to start using
crypto
ATMs. An
official statement
from the bank related that the goal for the ATMs is to provide local users a better, faster, more efficient, cheaper and easier way to exchange between fiat and crypto. These are two way machines, giving the users the ability to buy and sell
cryptocurrencies
. In the bank's continued quest to cater to the evolving needs and tastes of customers, including clients who use virtual currency, the ATM will provide these clients an alternative channel to convert their pesos to virtual currency and vice versa, UnionBank said.
---
Nasdaq makes major move towards crypto Market
Nasdaq
showed quite an astonishing move several days back, leading the B round funding for
Symbiont
startup, which granted Symbiont 20 million dollars, at the same time representing a major move of Nasdaq towards the
cryptocurrency
market. Gary Offner, Head of
Nasdaq Ventures
talked about the case, stating that Nasdaq is
interested
in investing and finding new and innovative technologies, while it's also been said that Nasdaq will benefit from decentralized applications being developed through Assembly. Moreover,
Galaxy Digital
, Raptor Group and City Ventures joined Nasdaq in supporting the innovative technology that
blockchain
and
cryptocurrency
represent.
---
Litecoin (LTC) Available on Huobi DM
In one of the latest press releases, Huobi Derivative Market announced the addition of a new
cryptocurrency
, this time adding
Litecoin
(LTC). According to the official release, Litecoin became available for contract trading on January 25th, while Huobi Derivative Market announced their plan on adding more digital assets to the list of existing
cryptocurrencies
in 2019. In the meanwhile, despite the rough time LTC had during the most of 2018, we can see the
crypto
rebounding to push
Stellar
Lumens (XLM) down the list as Litecoin became the 7th largest
cryptocurrency
by market capitalization. Livio Wang, the CEO of Huobi Global, said in an official announcement regarding the latest listing of Litecoin that Huobi have seen an increased demand for LTC from their users, which is the reason why they decided to add Litecoin to their list of
cryptos
being traded through contracts.
---
Companies using, accepting or testing XRP (INFOGRAPHIC)
1824total visits,1827visits today Get News delivered to you free of charge. Get News delivered to you free of charge. You have successfully subscribed to the newsletter There was an error while trying to send your request. Please try again.
---
Ripple Announces Scoring the 200-customer Milestone: 350% Increase in Payments
Cross-border
payment
sector is a multi-trillion-
dollar
industry, and simultaneously the main focus of
Ripple
company and their operations. Ever since
Ripple
first appeared with their
cryptocurrency
XRP back in 2015, the company presented Ripple remittance payment system by offering cross-border products, like xCurrent and
xRapid
, powered by
blockchain
. Ripple's decentralization was often questioned, together with the case of the company owning 60% of existing XRP which was commonly mistaken for Ripple even though Garlinghouse insists that XRP would continue to exist even in case the company, Ripple, wouldn't be operating.
---
Cardano (ADA) Recording Increased Media Attention in Japan
Cardano
(ADA) must be one of the most influential
blockchain
-based projects in the market, led by the team of scientists and maintained by three different development teams,
Emurgo
, IOHK, and Cardano, each focusing on the general progress and development of the project. Cardano is also aiming at becoming a third-generation
cryptocurrency
, which means that ADA will have to obtain scalability, interoperability, and sustainability, while the team is already working on solutions that are set to bring interoperability on a highly scalable network. In the meanwhile, the general plan of
Cardano foundation
is to bring ADA to adoption as the project is developing, and media attention, of course, can do good more than harm.
---
TRON?s Justin Sun Announces BitTorrent Token (BTT) as Officially Launched
?The world's largest
blockchain
-based application, powered by people, as described on the official
BitTorrent
(BTT) website, is officially operating. As announced by
Justin Sun
back in August when Project Atlas was revealed with the focus on the previously acquired BitTorrent where Sun soon (no puns intended) became the CEO of the company. Without changing the general policy of the way this data sharing peer-to-peer platform is operating, Sun introduced backward compatible operations, which means that BTT
tokens
can be used on the platform by users
interested
in getting faster bandwidth for downloads, while other users will still be able to use the well-known version of BitTorrent software for sharing files.
---
NEO Supports the Development of AI-Blockchain Virtual Girlfriend
NEO is said to be one of the
cryptocurrencies
dealing with Dapps and
smart contracts
that are popularly called
Ethereum
Killers, while the network is also focused on the
blockchain
-based game development.  Back at the beginning of September, NEO Game Development Competition came up with the result of the contest, while the competition started on May 1st, 2018 with submissions closing in August where game developers were competing for NEO blockchain integration.  Alongside the founder of NEO project, Erik Zhang, other judges deciding on the main prizes for NEO Game Development Competition were Yongxin Liu, the founder of NEL and Wayne Zhu, the co-founder of NGC.
---
First ERC20 to BITCOIN Atomic Swap on the lightning Network
The first
atomic swap
between a non-native ERC-20 token and
Bitcoin
(BTC) took place on the
Lightning network
during a TenX Summit a week ago on December 7th. The team, later on, went with publishing their own report regarding the first demo of the mentioned atomic swap, releasing the details on the demo via Medium post, to intercept the gossip factory as team describes FOMO-ers and FUD-ers. The fact that this is the first time in the history of the
blockchain
and
cryptocurrency
industry that the Lightning Network allowed for a live demo of an ERC-20 to
Bitcoin
atomic swap, makes this event even more significant.
---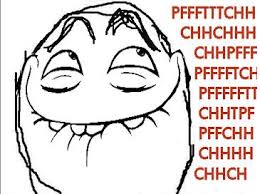 Crypto Throw Back on 2018
As we are unwrapping presents beside the Christmas tree, we are looking forward to another upcoming year, so we decided to unwrap the most memorable stories and events in the
cryptocurrency
and
blockchain
space. Here are the top stories from January to December by which 2018 will most certainly be remembered.    January started off with a major bull run, perhaps representing the most memorable positive moment for
cryptocurrencies
in 2018. While
Bitcoin
(BTC) made it to is record rice already back in December 2017, the majority of digital assets went on a massive surge in January, introducing a year that was supposed to be THE year for cryptocurrencies and blockchain.
---
---
XRP Wealth Distribution (Infographic)
Get News delivered to you free of charge. You have successfully subscribed to the newsletter There was an error while trying to send your request. Please try again.
---
Titles not entered by Crypto.BI are Copyright(©) their original authors.
---