Update
The project's website has disappeared and social media channels are dead as well.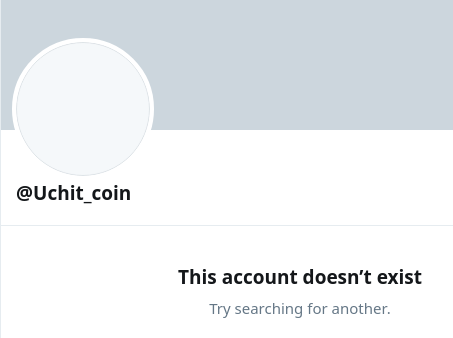 We've moved this to the Dead Coins section.
What is Uchit?
Uchit introduces a hub of communication and collaborative tools for both Individuals, Professionals and Business Entities which isn't available with existing tools.
The development of Uchit is the ultimate end-to-end solution for -
1) Personal use such as communication with friends and families.
2) Professional use such as collaboration for programmers, musicians, artists, etc.
3) Professional use such as communication between Investors, Projects, Freelancers, etc.
4) Enterprise use for corporates and much more.
Who is behind the project?
CRASS Infotech, one the leading Video Game Publishers in South Asia is working hard to make this platform.
What is so special about Uchit?
Well firstly its based on blockchain technology, and the second thing is - it will contain all the tools in one place. You need text/voice/video chat/file sharing, programming collaboration, team-based chat/file sharing, webinars etc.We got you covered in everything.
What is the motive of Uchit?
We want to build the ultimate collaboration and communication platform.
Do you want to Make a project? come to Uchit, we got all tools for you.
You want to chat/ group chat? come to Uchit.
Do you want to host a Webinar? come to Uchit.
You want to hire professionals for your project, how to collaborate and work together overseas? come to Uchit.
Helping these people -
1) Friends and Family looking for fast end-end text/voice/video Chat and File Sharing.
2) Teams want to work on projects together (programmers, musicians, etc )
3) Business want to hire professionals from overseas and want to collaborate
4) People who want to host Webinar Events
5) Business Meetings
Do you have any future plans also?
Yes, we will be developing APIs to allow other platforms to integrate our service and use Uchit on their platform also.
For example -
1) Games can use our APIs and integrate into their games to have a Blockchain Technology based Text/Voice Chat.
2) Any website can add Uchit chat/voice/video chat to their platform and they can give communication features to their community.
3) and much more
Links
Official Website
Whitepaper
Telegram
Twitter
Github
Youtube Channel
CRASS Club
Facebook
Linkedin
Bounty