Coinbase fall from grace has been thorough and spectacular.
Visit Twitter for Tweet content. This share was retrieved by us on March 18, 2019 6:47 PM. See twitter.com for more.
Altcoins moving upwards - Are the bulls back
Keep up to date with all the latest news from Coin Rivet. By signing up, you agree to our terms & conditions and privacy policy Although Bitcoin has been trading sideways for the past week, the same cannot be said for some of the major altcoins. Stellar, Cardano, Dash, and others have been making some serious gains over the past seven days. I cannot state with certainty that the altcoin bull season has started. However, some analysts suggest there?s a strong likelihood we may experience an early altcoin bull season as investors and hodlers aim to increase their ROI to later convert into BTC. On the other hand, a sudden drop in the price of Bitcoin to previous support levels around $3,500 could ruin any hope of a serious run before spring. This post was obtained by us on March 15, 2019 8:43 AM. Visit coinrivet.com for complete listings from this source.
IOTA (MIOTA) Based ProductID Unveiled by Things Labs
IOTA has proven over the years that their application is indeed very versatile and has even been used in several fields such as smart power and waste management. Now, they have been used by Things Lab, who have developed ProductID, an anti-countrified and product identity tool which makes use of a digital signature that is imputed into goods with the key for the signature stored in the ProductID smart card?s internal memory while the public key needed to confirm the product?s authenticity is stored on the blockchain. To make use of the ProductID solution, the tag will need to be initialized and this is done by making use of a card reader which redirects the user to the initial card?s application which will be stored on the IOTA ledger along with the key and all product information such as its description. This entry was obtained by us on March 13, 2019 5:15 PM. Visit blockchainreporter.net for more similar content.
What are Altcoins and how did they emerge
In 2009, after the success of Bitcoin, alternative cryptocurrencies, referred to as Altcoins, were released. Bitcoin is known to have protocol limitations and features, which Altcoins are able to solve. Altcoin was coined by combining the words ?alt? and ?coin?, whereby, the ?alt? is an abbreviation for the word alternative. The ?coin? component refers to currency. Altcoins, an alternative cryptocurrency, is extremely varied, often cheaper and more efficient than Bitcoin. A focus on Bitcoin weaknesses has resulted in immense competition. Altcoins, such as Litecoin (LTC) and Fastcoin (FST), have blockchain updates with an upper bound of a minute, making them faster than Bitcoin. Litecoin is considered to be Bitcoins most serious competitor. This piece was found by us on March 07, 2019 3:30 AM. Have a look at coinbeat.com for more.
BREAKING: The dollar pulls back slightly up to 0.00027 BTC
Visit Twitter for Tweet content. This post was retrieved by us on March 05, 2019 10:21 AM. You may want to visit twitter.com to find more similar content.
Absurdistan: For $2.5k per day, you can attack Verge (XVG). For $44k you can shut down Electroneum (ETN) as well.
A 51% attack means that 51% of the ?computer processing power? used to verify transactions is controlled by one entity, and once this number (51%) has been reached, they can create a new ledger (blockchain ?fork? basically) so that they can double spend their own coins (among a few other capabilities). So basically, if there was an election and you control 51% of the vote, you decide who gets elected. If you are curious what an attack like this costs to undertake on any blockchain, there is an interesting website that calculates exactly that. You can basically rent hashing power from NiceHash to complete an attack and the website tracks the cost for that rent. This post was discovered by us on February 28, 2019 5:57 PM. You may want to visit captainaltcoin.net for additional posts.
Opacity is Ready for the Future: Introducing Opacity 1.0
The development of Opacity 1.0 is in progress, and it will include a host of changes and new features that will help Opacity grow and scale for the future. In October last year, the Oyster Pearl (PRL) founder perpetrated an exit scam after printing millions of PRL tokens and trading them instantly on Kucoin. The reputation of Oyster Pearl, a very interesting and innovative project, was ruined. On November 6 William Cordes, the CEO of Oyster Pearl, announced a hard fork to save the project and changed the project?s name to Opacity. After making this decision, William Cordes announced he was going to step down this month as the CEO and appointed Jason Coppola as the new leader of Opacity. This article was first found by us on February 27, 2019 5:31 PM. Check out www.altcoinbuzz.io for additional posts.
The Anatomy Of A Breakout
Analysing breakout patterns is used as a market strategy for many investors in the cryptocurrency space. A breakout occurs when, after many attempts by the seller to lower the price of the coin, they agree to sell at the buyer?s higher price. This then causes the price of a coin breaks through a key resistance level, which is the level at which the price of a coin is impeded by an overwhelming level of supply. At this level, investors are unwilling to pay a higher price for the coin. When a breakout occurs, the price of the coin generally spikes upwards, as investors realise that the price of the coin can rise higher. This publication was found by us on January 29, 2019 3:51 AM. See medium.com for more similar content.
Bitcoin Lightning Network Payments Have Already Surpassed All Altcoins At This Retailer
To give you a great browsing experience free of charge, this site uses cookies. Cookies help us personalize content and ads, provide social media features, track your preferences, and analyze traffic. Forbes may share this information with its advertising, analytics, and social media partners, who may use it with information you have provided to them in connection with their services. For more information: Privacy Statement To consent and proceed, click "Continue to Site." Lightning bolt strike from a monsoon thunderstorm over Casa Grande, Arizona.Getty For many, the Lightning Network has been viewed as Bitcoin?s answer to altcoins focused low transaction fees. It has the potential to provide the best of both worlds to cryptocurrency users in terms of payment functionality and liquidity. This entry was retrieved by us on January 28, 2019 12:49 AM. Browse www.forbes.com to find more similar content.
Bitcoin's Lightning Network Now Beating Altcoins At Their Own Game
Reading: Bitcoin?s Lightning Network Now Beating Altcoins At Their Own Game Emilio Janus | Jan 24, 2019 | 13:00 Emilio Janus | Jan 24, 2019 | 13:00 The raison d?être of many altcoins was to improve on Bitcoin?s transaction times and fees. But with Lightning Network performing much the same functions for Bitcoin, are these altcoins really necessary any more? Not so much, according to figures from online retailer Bitrefill. Bitrefill originally just sold mobile phone top-ups online, but added gift-vouchers for sale in July 2018. The range of vouchers available (from Amazon to Uber to Hotels.com) meant shoppers could then purchase virtually anything with cryptocurrency. This posting was obtained by us on January 25, 2019 7:44 AM. You may want to visit bitcoinist.com for additional posts.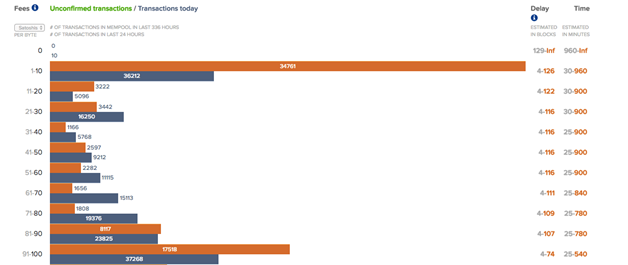 Time Aspect Of Bitcoin Transfers - How Long Do They Take | CaptainAltcoin
Or how long should my Bitcoin transaction take? The digital currency Bitcoin allows users around the world to make low-cost, peer-to-peer payments with a faster processing time than international bank transfers. But how fast are Bitcoin transactions? Simple answer would be that Bitcoin transfers from one wallet to another depend from transaction to transaction. When you make a payment using Bitcoin, your transaction needs to be confirmed by the Bitcoin network before the payment can be completed. First, your transaction goes into the ?unconfirmed transactions pool,? a list of all the pending Bitcoin transactions. From there, it is picked up by participants in the peer-to-peer Bitcoin network who then use their computing power to validate your transaction. This post was discovered by us on January 17, 2019 2:34 PM. You may want to visit captainaltcoin.com for more.
Smaller PoW coins are in constant danger of 51% attacks - Decred (DCR) governance model is the solution | CaptainAltcoin
DCR aims to serve three purposes of an ideal currency: being a store of value, being a medium of exchange and being a unit of accounting. Bitcoin is kinda capable of performing these three functions, but currently possesses inferior technology that isn?t suited to make it commercial grade money. A hybrid POS/POW system used by Decred combined with upcoming privacy solutions looks to eliminate these limitations and launch the DCR token into worldwide adoption. Decred developers decided that a Bitcoin with some form of governance is required to avoid similar problems in the future and thus their current project was created. This post was obtained by us on January 17, 2019 2:34 PM. You may want to visit captainaltcoin.com for more from this source.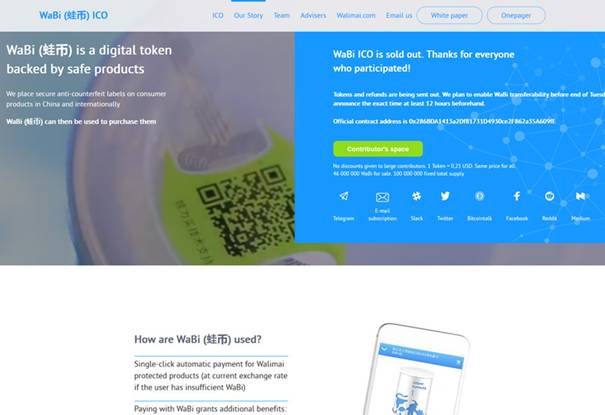 Beginner's Guide for WaBi Token (WABI) - Top Altcoin for 2018 | CaptainAltcoin
WaBi is a free floating blockchain based crypto-token with strictly limited issue and exponential transaction growth potential. It is an electronic cryptocurrency which supports Walimai?s anti counterfeit system backed by sales of products protected by Walimai technology. Consumers around the world can purchase products protected by Walimai technology with WaBi. Walimai has developed a solution that securely links a physical item to its digital representation at a cost that allows us to protect everyday consumer goods such as milk-powder, pharmaceuticals, alcohol, and cosmetics both physically and digitally. This item was first seen by us on January 17, 2019 2:34 PM. You may want to visit captainaltcoin.com to find more similar content.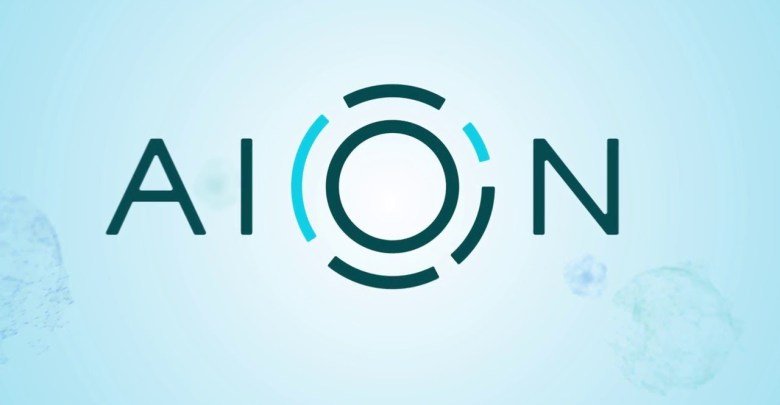 Aion (AION) about to break out of its shell and go full marketing mode | CaptainAltcoin
Remember when AION was priced above $2 USD? Well you probably don?t as this was way back on July 9th. The coin saw its monthly highs a couple of days before, reaching $2.31 USD/30000 satoshi before beginning to drop in an apparent free-fall. That drop has continued throughout these past weeks, leading AION to its absolute monthly lows of $0.72 USD/9374 satoshi. August brought no change to this pattern as AION is currently riding the yearly lows train whose brakes are nowhere to be seen. Right now you can purchase one AION for $0.489109 USD (21.01% rise in last 24 hours)/7414 satoshi (18.50% drop in last 24 hours). Daily trade volume is almost non-existent, sitting at 282 BTC. With a market cap of $68,330,937 USD, AION is currently the 70th most valuable cryptocurrency in the world. This publication was first seen by us on January 17, 2019 2:34 PM. You may want to visit captainaltcoin.com for additional posts.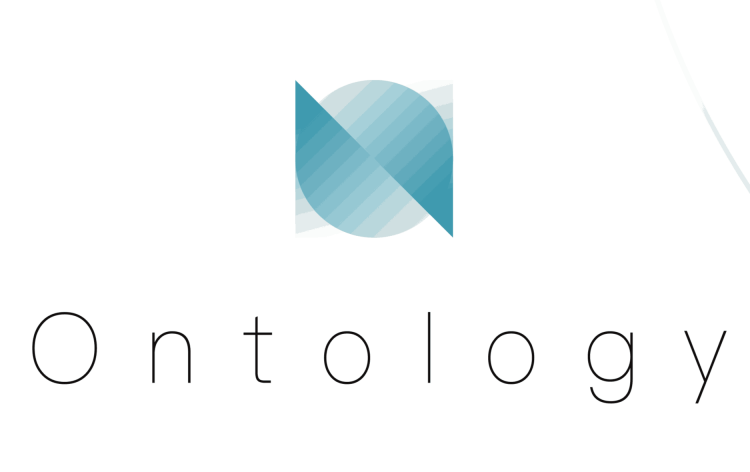 Beginner's Guide to Ontology (ONT) | CaptainAltcoin
Ontology is a new high-performance, public blockchain-based project which combines a distributed identity system, distributed data exchange, distributed data collaboration, distributed procedure protocols, distributed communities, distributed attestation, and various industry-specific modules to create an infrastructure for a cross-chain, cross-system, cross-industry, cross-application, and cross-device peer-to-peer trust ecosystem. Such a decentralized, open and standardized platform will be suitable for implementation in many industries, allowing various companies to create a user friendly, interactive and blockchain-based environment for their business. This piece was obtained by us on January 17, 2019 2:34 PM. See captainaltcoin.com for more.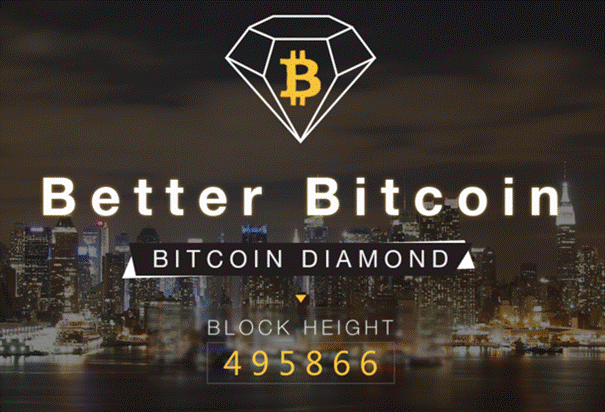 Bitcoin Diamond (BCD) - A Friendly BTC Hard Fork | CaptainAltcoin
Bitcoin, the revolutionary cryptocurrency, had another Hard Fork. This was the third fork of Bitcoin, after success in the Bitcoin Cash, Bitcoin Gold. Here are some of the basic questions that usually arise when a fork is done: Bitcoin did another hard fork, and the coin created this time is Bitcoin Diamond and is dubbed as BCD. According to their official website, this new Bitcoin hard fork happened on 24th November 2017 at about 1:20 am Pacific Standard Time at block height 495866. It is a friendly fork. This means that it is not being done to compete with original Bitcoin. This new fork is done for reasons that I will explain further in this post. This data was obtained by us on January 17, 2019 2:33 PM. Check out captainaltcoin.com for more.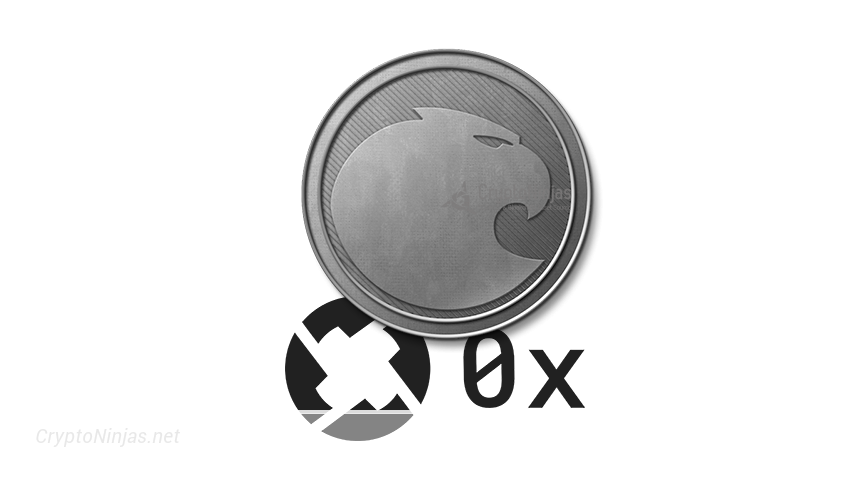 Yet another fork: 0x (ZRX) forked to give birth to Hydro Protocol (HOT) | CaptainAltcoin
0x is an open, limitless, wide open  protocol allowing you to trade ERC20 tokens on the Ethereum blockchain. And now it is being forked, giving birth to a new project called Hydro Protocol. Why we are forking 0x https://t.co/MrC23EVyEQ ? Tian Li (@tstyle11) December 14, 2018 As the main developer behind the fork, Tian Li, explains it: Although we are using the term ?fork? to give proper credit, we rewrote a large portion of the codebase. We plan to ship a new order schema, an engine capable of true matching, robust market orders, and a fundamentally different liquidity sharing model. The ZRX token will be removed as well, because fee-based tokens create unnecessary friction. This entry was discovered by us on January 17, 2019 2:33 PM. Check out captainaltcoin.com for more similar content.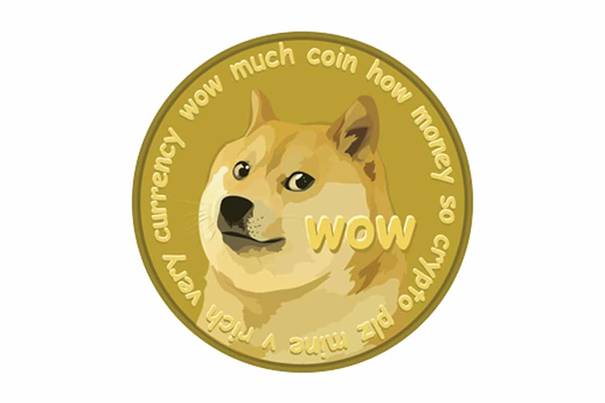 Complete Beginner s Guide to Dogecoin (DOGE) Why Do People Call It the World s Most Valuable Joke | CaptainAltcoin
Dogecoin is an open source peer-to-peer digital currency that is widely used, traded, community supported (the Dogecoin community consists of over 100,000 subscribers on Reddit), available on almost every exchange, and supported by a number of popular multi-asset wallets like Jaxx. Created back in December 2013 by creators Billy Markus and Jackson Palmer, Dogecoin began life as a ?joke currency?, but quickly exploded onto the market, and today it has thousands of users and whole Internet communities designed around sharing the currency and posting memes about the coin online. Famously known as the ?joke currency,? Dogecoin is a peer-to-peer digital currency, just like Bitcoin and Litecoin, but is designed to reach a much broader demographic than Bitcoin. Dogecoin was originally intended for two main purposes ? to act as a satirical commentary on the sudden explosion and ridiculous valuations of the new currencies coming out at that time and to be fun and more readily accessible than the dominant Bitcoin. This information was found by us on January 17, 2019 2:33 PM. You may want to visit captainaltcoin.com to find more similar content.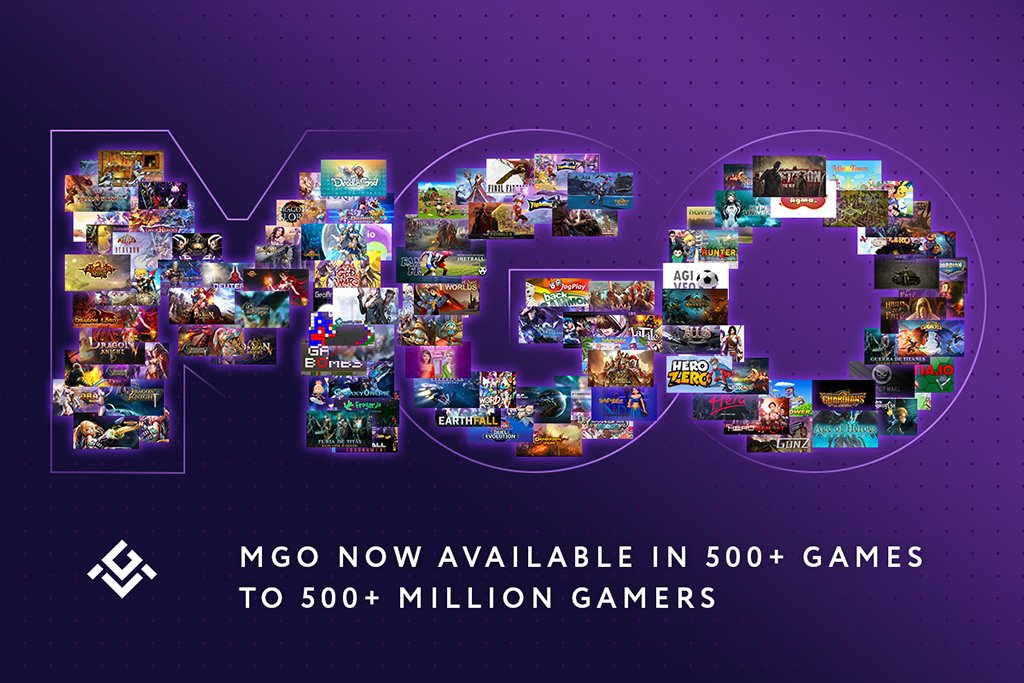 Crypto and Gaming Collaboration: MobileGO and Xsolla Are Now Business Partners | CaptainAltcoin
Millions of players are interested in esports and MobileGO wants to provide an ecosystem that will satisfy this interest. With already 500+ supported games and its own token MGO, MobileGO builds the solid esports platform that will be able to join developers, gamers, publishers, creators, investors and esportsmen ? the global gaming audience counting over 2.5 bln users. MobileGO, known for providing special token MGO ? has claimed its further development along with Xsolla. This cooperation offers benefits to the payment methods as Xsolla provides a gaming payment system to more than 500 mln clients worldwide. This data was first found by us on January 17, 2019 2:33 PM. See captainaltcoin.com for complete listings from this source.

Best Multisignature Wallets - Secure Your Crypto With More Private Keys | CaptainAltcoin
It?s easy to lose your digital money if you are not consciously doing things. Unfortunately, in the world of Bitcoin and other cryptocurrencies, incidents such as Bitfinex or MtGox are nothing new. Also, there have been some reported incidents where an individual has lost his/her coins and the reason was that he/she lost access to their private keys. How to make Bitcoin more secure and avoid such losses? I know this is a big question in everybody?s mind? That?s the reason why more and more people are looking out for more secure ways to store their Bitcoins. And why not? Bitcoin is becoming more and more precious each day, and at the time of writing this article, Bitcoin is trading at about $10000. This item was obtained by us on January 17, 2019 2:33 PM. Check out captainaltcoin.com for more similar content.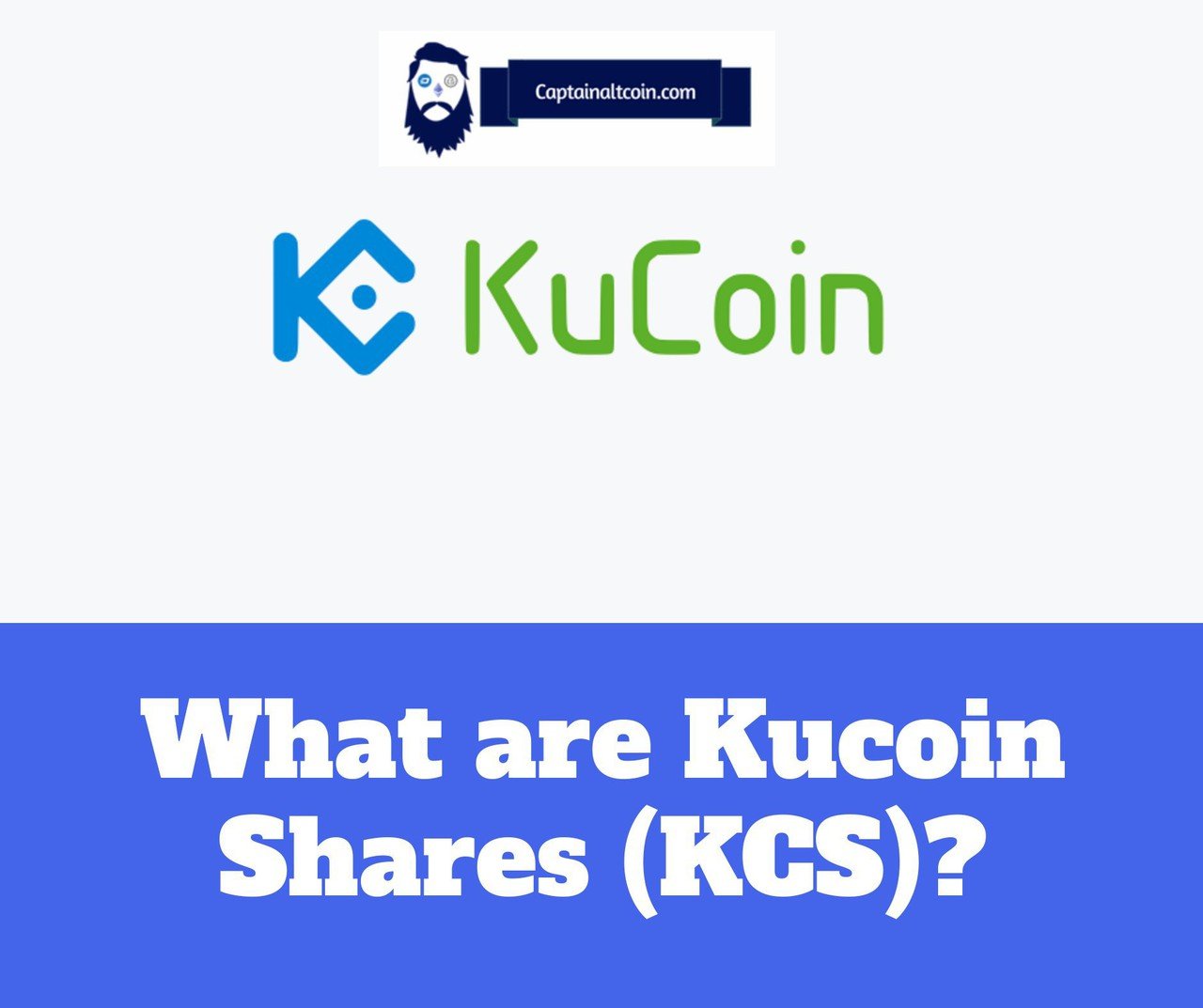 All About KuCoin Shares (KCS) - Native Token of Kucoin Exchange | CaptainAltcoin
KuCoin Shares or KCS for short is the token issued by Kucoin Cryptocurrency Exchange Platform with total supply of 200 million. After buy-back disposal, it will be a constant ? 100 million. At least 10% of the KuCoin?s net profit will be applied to the buy-back of KCS every quarter. The KCS retrieved through buy-back will be destroyed immediately. The process will continue until 100 million KCS are destroyed. As a decentralized cryptocurrency issued on the basis of Ethereum, also a standard ERC 20 token based on Ethereum blockchain, KCS supports all the Ethereum wallets. KuCoin is a relatively new crypto exchange based in Hong Kong, which was initially based in China until Chinese government banned digital currency exchanges. This publication was retrieved by us on January 17, 2019 2:32 PM. Visit captainaltcoin.com for more from this source.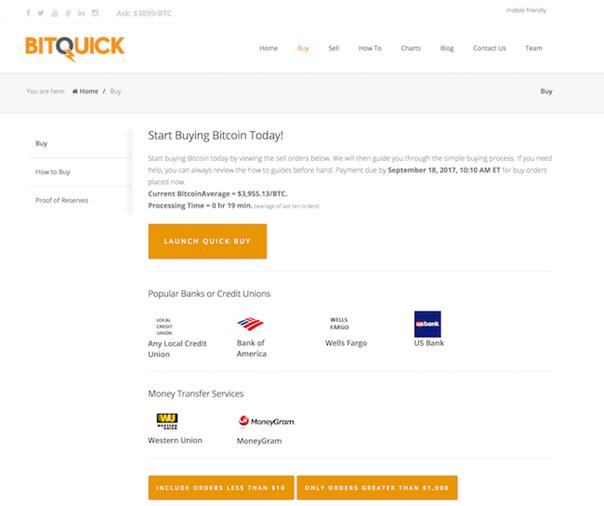 BitQuick Review Legit Place to Buy Bitcoins | CaptainAltcoin
BitQuick is a global bitcoin exchange that provides unrivaled transparency and lets customers buy Bitcoins with cash via cash deposit. BitQuick was founded by Jad Mubaslat in 2013 and has carved out a strong niche in the global crypto scene. The company is based in Cincinnati, US, and operates as a global bitcoin exchange platform that provides full proof of reserves, including full disclosure of total bitcoin transactions and average selling prices. One of BitQuick?s primary objectives is to streamline the Bitcoin purchasing process, and it does this by enabling cash-to-bitcoin transactions. In its simplest form, BitQuick is a digital currency exchange used for buying and selling Bitcoins. The platform takes much of the confusion out of bitcoin trading by focusing on cash-only deposits. It essentially acts as a third-party escrow agent that links buyers and sellers, holding both Bitcoin and fiat currencies, while buyer and seller complete the necessary steps for a successful exchange. This information was obtained by us on January 17, 2019 2:32 PM. Have a look at captainaltcoin.com for more similar content.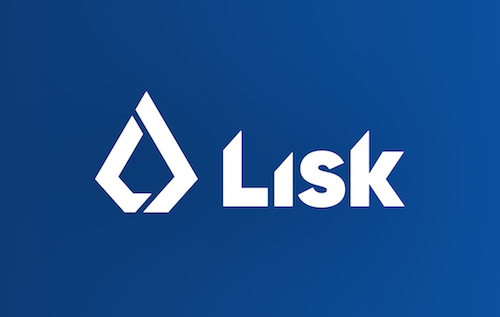 Lisk (LSK) about to dismantle delegate cartels - new roadmap is out | CaptainAltcoin
Lisk issues with centralization and with its DPoS system being controlled by a pool that owns more than 53% of the network, thus having full control over the consensus, transactions, votes, and delegates, have been a public secret for quite some time. A Lisk developer and investor calling himself 4fryn released an article titled ?How to maximize your Lisk stake rewards? in which he described why the current system benefits only a few selfish individuals at the top and suggested several reasonable improvements to the way things currently operate. His suggestions include reducing the size of the delegates? pool and unvoting the most selfish members of the network. This share was first found by us on January 17, 2019 2:32 PM. Visit captainaltcoin.com for more.

Trade Instantly Amazon Gift Cards for Bitcoins | CaptainAltcoin
Believe it or not, I bought my first bitcoin using a certain amount of USD on my Amazon account. And I did not earn it, that was my friend?s birthday gift. Yeah, Amazon gift card! Before I thought I might do some web search, and search engines listed several sites that were selling bitcoins for real cash at that time: CoinGate, LocalBitCoins, UnoCoin, Cex etc. Then I learned there are some online services where one can exchange gift cards for bitcoins. Basically, I found seven: Gyft, FoldApp, Purse, Cryfter, eGifter, InstaGift, YesToBitcoins. And both Purse and eGifter are linked with Amazon, connecting buyers and sellers on one platform. Just by random selection I decided to trade on Purse, to change my gift card for my first bitcoins, which I want to show you step by step: This article was found by us on January 17, 2019 2:32 PM. Check out captainaltcoin.com for more from this source.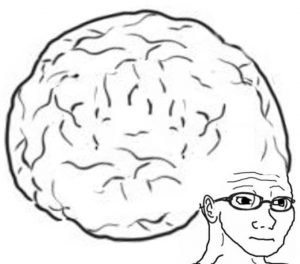 What Is a Bitcoin Brain Wallet and How to Create One for Yourself | CaptainAltcoin
If you have trust issues with third-party services for securing your Bitcoins, perhaps it?s time you considered a more secure solution. Exchanges are vulnerable to attacks, fraud and other forms of illegal activity, smartphones can die, and you may lose your hardware wallets. For the ultra-paranoid and those who lose their sleep due to the safety of their Bitcoins, there?s only one storage option that?s impregnable to all known attack vectors ? the brainwallet. Bitcoin is a digital currency that?s not tied to a bank or government, but unlike a credit card or PayPal, it?s equally suited to the analogue world. It?s impossible to spend Bitcoin offline. However, it can be stored in the form of a paper wallet (by writing down your passphrase or key on a paper). If you take that approach one step further, by removing the paper, then you are left with a brainwallet. Brainwallets, as apparent from their name, refer to the concept of storing Bitcoins in one?s own mind by memorizing a mnemonic recovery phrase. A brainwallet is where a user remembers their mnemonic phrase/private key and never writes it down, and it?s the only Bitcoin wallet that?s 100% impervious to phishing or hardware failure. However, it?s important to note that in some cases, if a user forgets the mnemonic phrase or goes into a coma or dies without telling anyone, then the associated Bitcoins or crypto-coins are lost forever. This publication was obtained by us on January 17, 2019 2:31 PM. Check out captainaltcoin.com to find more similar content.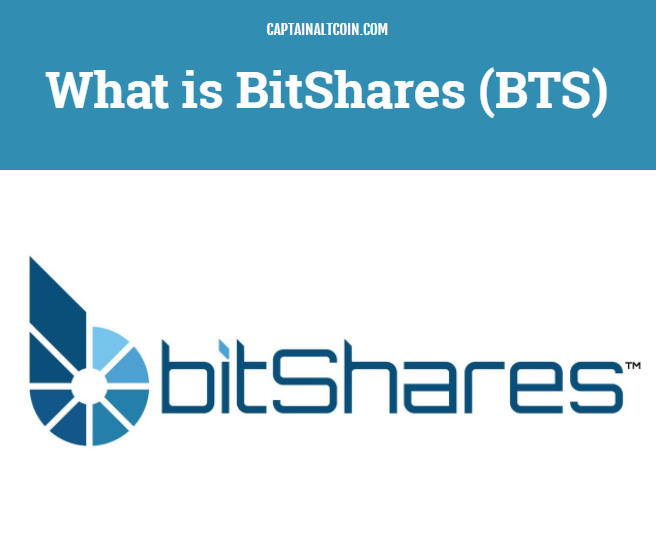 BitShares (BTS) Overview: Centralized exchanges delist them because they are competition | CaptainAltcoin
BitShares price action has been somewhat wild throughout the past month. After reaching $0.1134 on September 5th, the currency dropped sharply with some high daily trade volume (reached $34,949,159 on 6th) and reached a monthly low of $0.0905 on September 12th. BitShares bounced with intention from this low, going on a run which would eventually end with the price of $0.1290 and bring the trade volumes back to $30 million. Ever since, the currency has seemingly entered a slow and bloody downturn which led it to its today?s values. Furba gives a short overview of the currency?s technicals: ?BitShares is at the end of the triangle. Considering the long history of the project and also the fact that it one of the highly rated blockchains by Chinese ranking, 300% returns Bitcoin-wise against 50% loss risk may be not that a bad trade.? This article was first seen by us on January 17, 2019 2:30 PM. You may want to visit captainaltcoin.com for additional posts.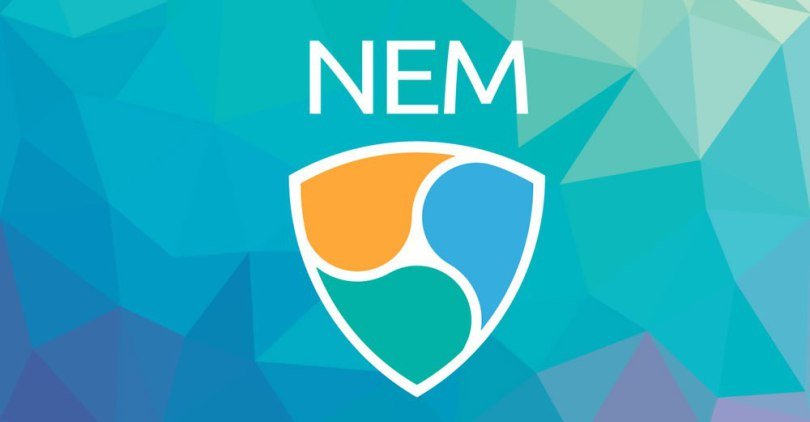 NEM (XEM) hasn t been in the news much lately, but they have been patiently working and growing their project | CaptainAltcoin
NEM currency saw a couple of ups and downs in the previous couple of weeks. Sitting at $0.1106 on September 5th, NEM went into a week-long downtrend which led towards a monthly low of $0.0796 on September 12th. From here onwards NEM entered somewhat of an uptrend which first peaked at $0.1021. The rise continued in the month of October and we saw prices $0.1121. The daily trade volume reached monthly highs on the same day with $28,094,175 worth of NEM being exchanged on the market. At the moment of writing, NEM can be purchased for $0.106585 USD (3.26% rise in the last 24 hours)/0.00001633 BTC (3.87% rise in the last 24 hours). This value represents a drop of 94% from the currency?s all time high of $1.90. Daily trade volume dropped off from the monthly highs and is currently sitting at $5,813,085, most of it coming from Binance (13%), B2BX (12%) and Zaif (11%). With a market cap of $959,269,409, NEM is currently the 17th most valuable cryptocurrency in the world. This share was found by us on January 17, 2019 2:30 PM. Visit captainaltcoin.com for more similar content.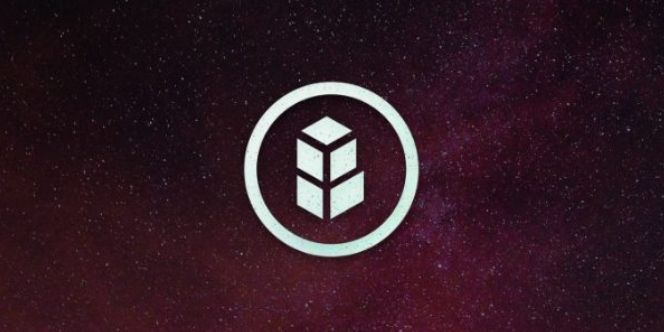 Bancor (BNT) Digest: It is not often you see a project meet its roadmap targets like BNT does | CaptainAltcoin
Bancor?s price action was all over the place in the last couple of weeks. After peaking on August 7th with the price of $2.03/29091 satoshi the currency dropped off on the 14th. This drop bottomed out with the value of $1.39/22964 satoshi before it recovered to $1.73/26402 satoshi. While the USD value moved rather errantly towards the beginning of the month of September, BTC value managed to stay above 23000 satoshi. This drop went down much stronger on the 5th and we saw September bottom reached on the 12th, when the value of Bancor touched $1.11/17705 satoshi. The rest of the month saw the currency switch into a rather strong uptrend which continued to the day of the writing. This article was retrieved by us on January 17, 2019 2:30 PM. Visit captainaltcoin.com for additional posts.
Aggregated knowledge base entries about Altcoin (ALT) Titles not entered by Crypto.BI and are Copyright(C) their original authors.
---
Send us news tips, suggestions or general comments by email: contact [at] crypto.bi