Dash has more daily transactions than Bitcoin Cash and Monero combined

January 27, 2019 11:29 AM
Browse bitinfocharts.com for more from this source.
Monero Coffee Chat - 2019

January 26, 2019 8:03 PM
You may want to visit www.youtube.com for additional posts.
Winklevoss Twins say that Regulators are more Comfortable with Zcash but who cares

January 26, 2019 2:21 PM The Winklevoss brothers who are the founders of the US-based Gemini exchange said in a recent podcast interview that the US regulators are more comfortable with Zcash (ZEC) than Monero (XMR). In a recent episode of the Unchained podcast with Laura Shin the Winklevoss twins discussed various issues ranging from the Bitcoin ETF approval to criticisms on their advertisement campaign. One of the important topics that they discussed in the interview was the process they follow for listing various Crypto assets on their platform. Gemini currently lists Bitcoin (BTC), Ethereum (ETH), Litecoin (LTC), Bitcoin Cash (BCH) and notably ZCash (ZEC). In many ways, Gemini has been more conservative than Coinbase in listing tokens on their platform. Although they have not publicly stated their listing procedure, they give some insights on why they decided to list ZCash and not Monero both of which are privacy based coins.
Have a look at blockmanity.com for more from this source.
Monero | XMR | XMR Price | Monero Chart | Info

January 17, 2019 2:50 PM Monero (XMR) is an open-source cryptocurrency created in April 2014 that focuses on privacy and decentralization that runs on Windows, macOS, Linux, Android, and FreeBSD. Monero uses a public ledger to record transactions while new units are created through a process called mining. Monero aims to improve on existing cryptocurrency design by obscuring sender, recipient and amount of every transaction made as well as making the mining process more egalitarian. Monero - Analysis & Research report - CoinCheckup.com
Have a look at info.binance.com for complete listings from this source.
Monero Price Chart (XMR) | Coinbase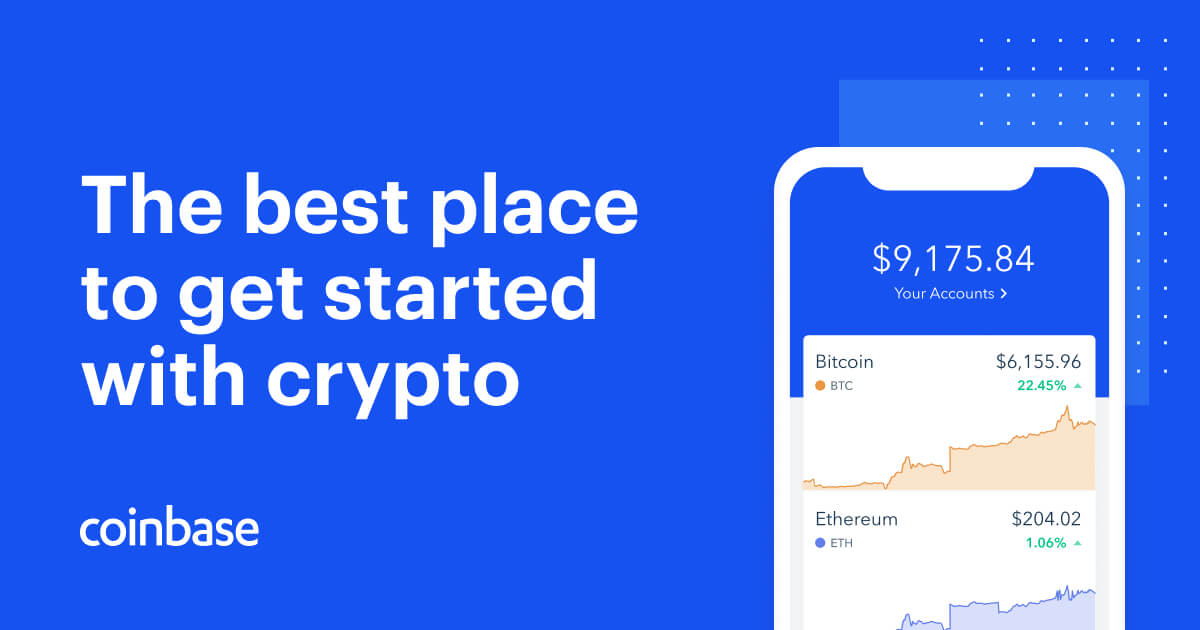 January 17, 2019 1:57 PM Monero is a cryptocurrency focused on privacy. Transactions on the Monero blockchain can?t be tracked or traced. Monero uses a proof of work consensus algorithm to issue new coins and secure transactions. Not sure which to buy? Get a set of currencies with one purchase
Browse www.coinbase.com for more similar content.
Monero price predictions 2019: Significant appreciation is possible I USD / XMR - Monero Price News today | Smartereum

January 17, 2019 6:53 AM Monero continues ranging in the medium-term outlook. The stochastic oscillator of yesterday predictions favoured the bears as they increase their momentum and pushed price down in the demand area. The formation of a bullish railway track is a sign of trend reversal. In this case the commencement of the uptrend. The bulls momentum may gradually increase coupled with strong pressure. The stochastic oscillator is in the oversold region at 21 percent, yet undefined. This suggests minor consolidation before movement in a particular direction. The upward momentum may likely be favoured on the long run.
See smartereum.com for additional posts.
Bitcoin of America Add Ability to Directly Buy and Sell Monero

January 16, 2019 8:59 PM It takes less than one minute to register your account. Buy and pay for bitcoin at any of our payment locations or Wire or use a BTM/Kiosk. See how it works We are registered with FinCEN, the US department of Treasury, as an MSB. We operate in full compliance with all Federal and applicable state laws. Bitcoin of America allows users to buy bitcoin with credit card up to $599 Sell your cryptocurrency and receive a prepaid Visa gift card up to $1999. Earn extra revenue for your store/business location today. It?s quick, easy and we do all the work! It takes less than one minute to create an account and get started.
Have a look at www.bitcoinofamerica.org to find more similar content.
Monero (XMR) Led The Cryptocurrency Market Recover, But Lost Its Gains And Went "Red" Again | Oracle Times

January 16, 2019 3:04 PM Yesterday, Monero (XMR), along with Ethereum (ETH) and Litecoin (LTC), led the cryptocurrency market recover with significant profits. XMR surged by about 12% but lost momentum and plummeted again in the ?red? zone, losing its gains. Ethereum (ETH), the second-largest cryptocurrency in the world by market capitalization, traded higher yesterday and surged by over 18% hitting the $204 mark. The appreciation experienced by ETH is purely a rebound of the recent losses, as the devs, who are struggling to tackle the Ethereum?s scalability issues, are late to come up with a solution. Today, at the press time, Ethereum (ETH) continues its surge as it trades at $207, scoring a 5% appreciation in the last 24 hours.
Check out oracletimes.com for more similar content.
Vibe tokens to start trading on LiveCoin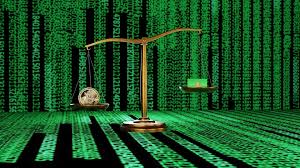 January 16, 2019 2:09 PM After the successful crowdsale that took place on September, 5th, and continued for less than 5 minutes, the team of a decentralised platform Viberate prepare to introduce their token Vibe on the cryptocurrency exchanges. Viberate is a crowdsourced live music ecosystem and an evolving marketplace, where we will match musicians with event organizers. Now working as a kind of IMDB for live music, it features over 120 thousand profiles of musicians, joined by 50 thousand venue profiles. Each profile contains daily updated social media stats, gig dates, contacts and recent content. Viberate's recent ICO made history by selling out in under 5 minutes, hitting their over $10M hard cap. Viberate has officially joined some of the most successful crypto projects to date, receiving a vast support from all over the world.
You may want to visit coinews.io to find more similar content.
Watch out Monero, Bitcoin Private is closing in! Hacker Noon

January 16, 2019 12:48 PM You?ve probably heard the argument that Bitcoin is not private. One of the many quirks of the way it uses blockchain technology means that any transactions made can be easily tracked and traced. This is true of most cryptocurrencies. And should be a concern for anyone who believes that their financial transactions should remain private. Several coins have emerged that tackle this issue. From Spectrecoin (which gained %50,000 since it?s ICO) to Cloakcoin which listed on Binance earlier this month. There are many privacy coins???but Monero is currently king. Monero was created back in 2014 to combat Bitcoin?s lack of privacy. It?s the top privacy coin in terms of market cap, and community involvement on Reddit (and other social channels). Monero brought the privacy coin idea mainstream.
You may want to visit hackernoon.com for additional posts.
New Privacy Coin to Overtake Monero

January 16, 2019 3:08 AM A new cryptocurrency is born. Grin, a new privacy coin that uses the Mimblewimble privacy tech, has just gone live for the first time as its genesis block has been mined. The new protocol, named after the famous Harry Potter books, is a protocol that basically melts together all the transactions from the individuals, so nobody can actually track them. The hype for launch is big because the technology was already in the works since 2016 and it took a long time to be ready. Today at 17:38 UTC, the genesis block has appeared and a new era has begun for this tech. Mining is going fast now as the second block was mined just a minute later, according to a block explorer.
Visit bitcoinexchangeguide.com for more from this source.
Toronto, Canada Monero Meetup! Jan 30th!

January 15, 2019 11:40 PM Every last Wednesday of the month 11 St Clair Ave W, Toronto, ON M4V 1K6 · Toronto, ON South side of St Claire, just west of Yonge. Come to the monthly Monero meetup and learn all about the wonders of Monero! Visit my site: www.monerostuff.com to come armed with questions. Download a mobile wallet ahead of time so I can send you a dollar worth of XMR! Looking forward to seeing you there!
You may want to visit www.meetup.com to find more similar content.
It's The Unknown We Fear: Response to MoneroCrusher

January 15, 2019 6:10 PM It?s The Unknown We Fear: Response to MoneroCrusher Once in a while when reading articles, you come across the one you feel is different. A like-minded soul searching for something? Or maybe not? You are willing to investigate? ASIC resistance is a state of mind, not something you can achieve with a final software implementation. MC: There will always be a specialized device that is going to beat the big decentralized GPU mining community. MC: The more efficient machine will always replace the less efficient one. MC: The current ASIC market weakens the security, integrity and decentralization of PoW based cryptocurrencies.
Check out medium.com for more from this source.
Forbes Middle East finally pulls profile of fake Monero founder

January 15, 2019 12:40 PM Forbes Middle East has retracted?or, more precisely, deleted?a lengthy cover profile of Ezekiel Osborne, a.k.a. Zeke de Jong, a.k.a. Zeke Echelon. The profile had credulously repeated Osborne?s claims to be a ?cofounder? of Monero, the privacy-focused cryptocurrency. Many of those claims appear to have been entirely invented by ?Osborne,? as we reported in late October after the Forbes ME article?s initial publication. That?s right?October. A Forbes ME representative claims that ?our writers had no intention for . . . our platform to be a part of any unclear profile or a platform that would support scammers.? Yet the publication took nearly three months to investigate and correct a mistake that could likely have been prevented entirely by a five minute phone call with almost any warm body other than ?Osborne? himself. Our own initial investigation, though admittedly partial, took only two days from start to finish.
Have a look at breakermag.com for more from this source.
What is Monero

January 14, 2019 12:29 PM Monero is a private, secure, and untraceable cryptocurrency. It is open-sourced and free to anyone who wants to use it. With Monero, you control your funds, and no one can trace your transactions. The coin is not owned by any one institution, authority, or entity. However, it does have a core team that manages, develops, and maintains it. With Monero, you?re getting a currency that focuses on anonymous transactions. The cryptocurrency creates a private, censorless token which is used to transfer value throughout the globe. With a powerful yet private protocol called CryptoNote, the Monero cryptocurrency has shown that valuable transactions can remain private.
Have a look at toshitimes.com for more from this source.
Best Monero wallet and Ledger Nano Monero hardware wallet

January 14, 2019 6:35 AM The main purpose behind Monero (XMR) is the enhanced privacy feature. It promotes anonymous, secure and fast transactions. If you already own Monero (XMR), or looking to buy this digital currency, you need to find the best Monero wallet. However, you need not to worry because today, I?m going to highlight and discuss the salient features of various best Monero wallet. So, let?s start our journey. It is the official Monero (XMR) wallet for consumers. This desktop wallet comes up with all the necessary features to handle this digital currency. It is compatible with Windows, Linux, Mac and other several operating systems. It is perfectly created to allow users to easily interact with their XMR holdings.
Browse techcoins.net to find more similar content.
Our Monero 1 XMR cold-storage wallet is nearly sold out; there's only about 20 left!

January 13, 2019 10:46 PM Images show the front as well as the back of the note. This piece measure 2.61 inches by 6.14 inches, the same aspect ratio as Untied States Fiat Currency. Each note is printed onto a plastic-like material. These notes are UNFUNDED.  There is NO crypto value on any of these designs.  There are also NO generated keys.  For the utmost privacy and security, we believe you should be in charge of and responsible for your own keys.  Thus, you are welcome to generate your own, affix them to the note, and seal them with the provided hologram, should you choose to do so.  Simply generate a crypto key, print it out to be slightly smaller than the size of our provided hologram, and place it FACE DOWN on the note (with the unprinted side UP).  Then, place the hologram over it. The hologram is tamper-evident so once it is peeled off, it will leave a trace behind showing that it has been peeled.
Browse lynxartcollection.com for more from this source.
$10 Million Monero Ransom Demanded for Return of Norwegian Millionaire's Wife

January 12, 2019 7:49 PM The kidnappers of Anne-Elisabeth Falkevik Hagen, the wife of a Norwegian millionaire, are demanding a ransom of $10 million in Monero. One perception that cryptocurrency has to constantly fight is that it?s mainly used for illicit transactions. Such is not the case, but the mainstream media and pop culture (movies and TV) tend to push such a narrative. Monero (XMR) is a crypto that is often associated with cryptojacking, wherein hackers use malware to get other people?s computers to mine the coin. Now the privacy-focused coin is being demanded as a ransom payment in the kidnapping of a 68-year-old woman in Norway.
Have a look at bitcoinerx.com for complete listings from this source.
This Week in Crypto: 51% Attacks, Monero Ransom, Ledger Nano X, and More

January 12, 2019 11:55 AM The cryptocurrency market never closes, and the industry itself is growing faster than ever. This means there?s more breaking news, and more vital information emerging than ever before. This Week in Crypto is Covesting?s weekly news recap aimed at providing the most complete coverage across the cryptosphere. This week, the original unforked Ethereum blockchain suffered a 51% attack that led to many exchanges and services being paused while the situation was investigated. The attack resulted in double spends of Ethereum Classic, amounting to a combined $1.1 million. According to researchers, the attack happened in two stages. The price of ETC plummeted in the wake of the news.
You may want to visit ci.covesting.io for more similar content.
Norwegian kidnappers demand for 1

January 11, 2019 1:37 PM Anne-Elisabeth Falkevik Hagen, a wife of one of the richest men in Norway, went missing from her house in Oslo at the end of October. The news leaked to the press only on Jan 8 ? 10 weeks after her disappearance. The Norwegian police decided to make the case public in the hopes of receiving help from people living nearby that may have been happenstance witnesses. The victim?s husband, Tom Hagen, is a founder of Elkraft, the power supply company. Hagen?s fortune of 1.7 billion Norwegian kronor (170 million Euro) makes him the 172nd most wealthy person in Norway. Even though both Interpol and Europol are engaged in the investigation, little progress has been made so far. The kidnappers demanded a ransom of $10 million to be paid out in Monero (XMR), otherwise, they threaten to kill the woman. What is worse, they have not provided any evidence that she is still alive since December.
Visit beincrypto.com for complete listings from this source.
Aggregated knowledge base entries about Monero (XMR) Titles not entered by Crypto.BI and are Copyright(C) their original authors.
---