Genesis Mining is a cryptocurrency mining company founded in 2013.
The company runs the Enigma mining farm in Iceland (since 2014) and the Thor mining farm in Sweden (since 2018).
The business model is to sell hash rate by the TeraHash unit.
Since March 2020, Genesis is no longer onboarding new customers. Only existing customers may continue to use their services.

Terahash Pricing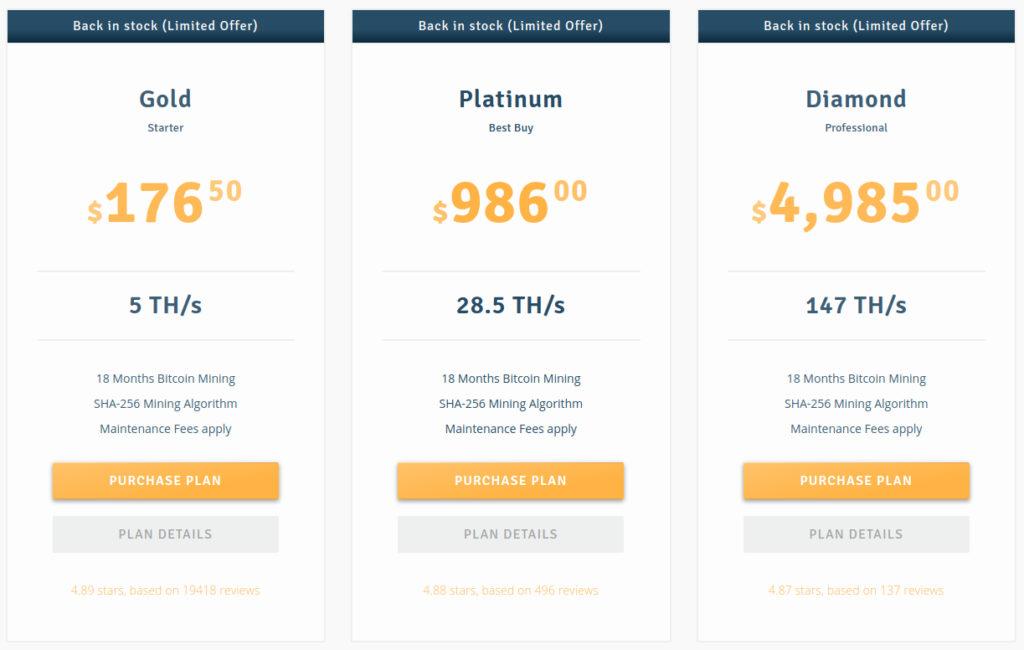 All plans are prepaid for the entire duration of the contract. Genesis Mining does not work with monthly installment plans.
Is Genesis Mining legit?
Yes, to the best of our knowledge Genesis mining is a legit mining operation. We do not have any information about scams or foul play.
Most negative reviews received by Genesis Mining are due to customers' erroneous expectations. Inexperienced miners buy hash rate expecting immediate returns, but that's not how modern Bitcoin mining works any longer. Today, Bitcoin mining is a long term prospect activity, where you save the mined coins waiting for halvings and fiat inflation in order to obtain a return.
Cloud mining is not immediately profitable.
For more information on this, please read our article about the legitimacy of cloud mining.
Contact Information
Our office
Genesis Mining Cloud Services Ltd.
Trinity Chambers, P.O. Box 4301,
Road Town, Tortola,
British Virgin Islands
Operational address
Sjonarholl 16
235 Reykjanesbaer
Iceland
Sales Manager
For customers who want to make a purchase not contained in pricing packages contact executive sales manager directly please click here or send e-mail to sales@genesis-mining.com
Customer Service
Email: contact@genesis-mining.com
Average response time: within 1 business day.
However, depending on the volume of requests, the response time may occasionally be longer.
Check out our Customer Service section
Working hours: 24/7
Genesis Mining Presentation Video
Links
Genesis Mining News on Coin Telegraph