Ethereum (ETH) Latest Update: Ethereum Aims to Process 1M Transactions per Second through the Raiden Network ETH News Today ETH/Price Today
The blockchain industry and digital currency space have seen the emergence of fascinating innovations over the years. The competition in the industry is getting stronger and only the strongest could survive in this condition. Ethereum (ETH) is now the third largest digital currency in the world by market cap. Ethereum is one of the most popular and used blockchain projects in the blockchain space. The blockchain project has seen great competition from the likes of EOS, Tron, Stellar Lumens, and more. Ethereum provides a platform for developers to build and deploy decentralized applications. Over the past years, more platforms have emerged with similar features and better experiences. Since then, Ethereum has been looking for ways to improve its platform to retain its relevance in the blockchain space. This posting was first seen by us on January 16, 2019 1:56 PM. See smartereum.com for additional posts.
This is How Zcash Could Help Scale Ethereum Up To 500 Transactions Per Second - Coin Diary
Welcome, Login to your account. A password will be e-mailed to you. Publisher - Latest Crypto News. Scalability problems plague Ethereum (ETH). Often, the Ethereum blockchain is clogged and slow, hardly a surprise given that there are many projects exist on the Ethereum blockchain though. There could be a new solution within some new practices that have been pioneered within the Zcash network, according to the words of Vitalik Buterin co-founder of Ethereum: ?A form of cryptography pioneered by zcash might help scale ethereum, founder of the platform Vitalik Buterin said on a research forum Saturday. Named zk-snarks, Buterin said, by using the tech, ethereum can potentially scale ?by a huge amount? up to 500 transactions per second, without relying on layer-two scaling solutions.? This share was retrieved by us on January 16, 2019 1:55 PM. Check out coindiary.net for more similar content.
Ethereum Price Analysis: ETH/USD Rollercoaster Continues; Ethereum Expecting to Facilitate 1 Million Transactions Per Second | Hacked: Hacking Finance
ETH/USD has been through very volatile times over the past few days of trading. The pace of a bull run between 16th ? 24th December initially looked promising. Expectations here were for a full-on recovery from the bear market seen throughout 2018. However, bulls lost momentum to the upside and the price began to cool after the 24th. During afternoon trading on Friday 28th, a very unexpected surge saw ETH/USD and the rest of the market rocketing higher. Ethereum is aiming to be a leader with their blockchain network, with the scope of being able to facilitate 1 million transactions per second. Above all, the blockchain project which will be helping Ethereum work towards this goal is Raiden Network (RDN). This post was retrieved by us on January 16, 2019 1:55 PM. Visit hacked.com for additional posts.
How Zcash Could Help Scale Ethereum Up To 500 Transactions Per Second - Crypto Daily
As a key writer for Crypto Daily, Nathan?s role entails the creation of cutting edge news articles, reviews, press releases and general content creation. Nathan?s stories strive to include the most up-to-date cryptocurrency news and affairs, contributing to Crypto Daily?s growing network. Nathans previous experience as a researcher ... More people than ever used cryptocurrencies in 2018, and at BitStarz, Bitcoin, Ethereum, Dogecoin, Bitcoin Cash and Litecoin wagering went through the roof! One player won $206,551 on a single Book of Aztec spin. Maybe not enough to make Satoshi Nakamoto jealous, but nevertheless a super win! This piece was found by us on January 16, 2019 1:55 PM. See cryptodaily.co.uk for additional posts.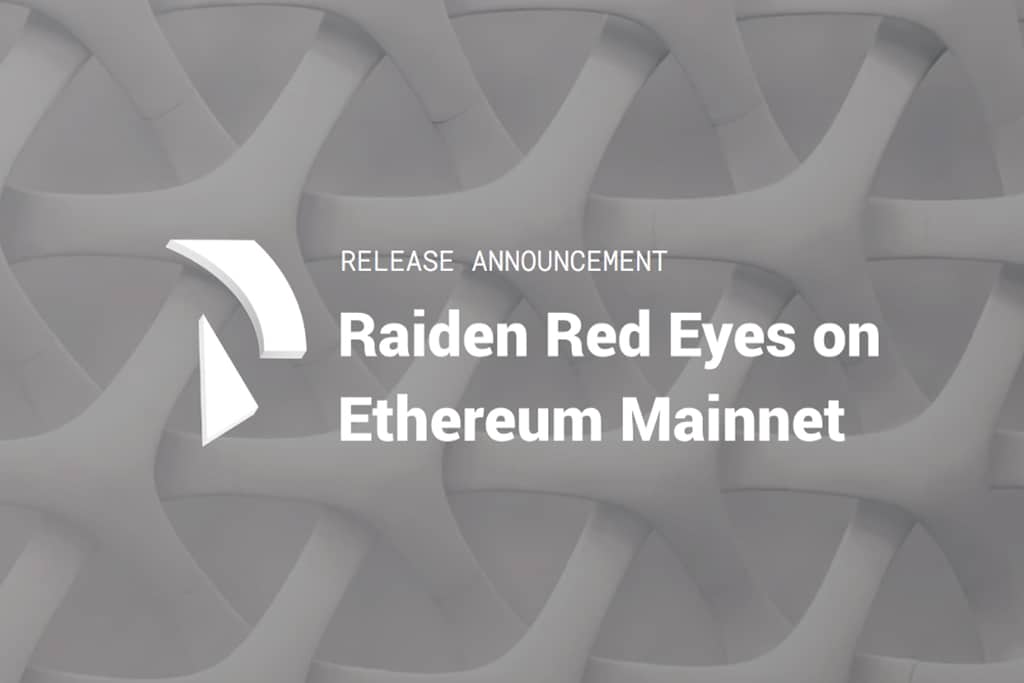 Raiden Network Goes Live on Ethereum Making 1 Million Transactions per Second a Reality | CoinSpeaker
Ethereum is the most popular and widely used blockchain project. The recent development of their Raiden Network will make ETH rank way ahead of its closest competitors. The cryptocurrency markets are still getting a beating as 2018 ends with the bears still roaring. Amidst all the noise, markets keep projecting growth and progress in 2019 as community remains uncertain about the market swings. However, the blockchain industry keeps continuously evolving with new innovations and developments in technology and software fronts. Ethereum [ETH], the third-largest cryptocurrency, has in the recent weeks faced criticism from its community because of its performance graph. The community may soon rejoice in the news that the crypto could soon process one million transactions every second. The project has been in the pipeline since early this year. We reported back in July when the Final Test Network Launched for Ethereum Payments Channel Raiden. This entry was first found by us on January 16, 2019 1:55 PM. You may want to visit www.coinspeaker.com to find more similar content.
Ethereum Blockchain Looks to Scale Past 50,000 Transactions Per Second Without Network Problems
Ethereum (ETH) is one of the most known cryptocurrencies and blockchain networks in the world. It has allowed several companies and projects to launch their own Initial Coin Offerings (ICOs) and create their tokens. However, Ethereum has a problem that it needs to solve: limited transactions per second. During the last bull market, when the number of transactions on the network skyrocketed, Ethereum blockchain experienced delays and high fees for processing small transactions. However, developers behind the popular blockchain network are working with the intention of solving this issue. Two of the solutions are known as Sharding and Plasma. Sharding is an important concept that derived from traditional databases. The intention is to divide the data into different pieces that can be stored in different servers. This article was retrieved by us on January 16, 2019 1:55 PM. Visit bitcoinexchangeguide.com for more from this source.
If 1000 DApps on Ethereum Need to do 1 Transaction per Second, What Happens
Ethereum can handle roughly 13 transactions per second; half that or less for smart contract transactions. We?ll use 10 transactions per second for this article which represents a nice mix of regular transactions and smart contract usage (and it makes the maths easier). Now keep in mind this is a shared network, so the entire world shares this transaction rate. What?s a Dapp? A Decentralized Application. You can deploy code to a blockchain which will run when someone sends a transaction to it. This functionality is what makes Ethereum so special. If there are only 10 apps on the entire Ethereum blockchain and those apps all did 1 transaction per second or less, then everything would be fine and dandy. Ethereum can handle this and we?re all good. But the reality is there are a lot more apps and popular apps need a lot more than 1 transaction per second. Facebook would need 16,203 transactions per second (1.4B daily active users / 86,400 seconds in a day) and that?s if each user only did one thing per day on Facebook. Most users do more than one thing. This article was obtained by us on January 16, 2019 1:55 PM. Visit medium.com for more from this source.
Scaling Ethereum to Billions of Users Fred Ehrsam Medium
Tokens are selling at valuations which imply they?ll have millions of users. But can the blockchain support it? If not, how far away are we? There are two requirements to building scaled dApps: 2. Scalability of these components. I think this will be the main limiting factor and what will be discussed in this post. Let?s do the math on running something like Facebook. Facebook handles about 175k requests per second (900k users on the site in any given minute, assume an action is taken every 5 seconds). And this probably doesn?t include API requests, which are a better analogue and probably 3?4x higher. This share was discovered by us on January 16, 2019 1:55 PM. Browse medium.com for additional posts.
Researchers explore 17,000 transactions per second solution for Ethereum blockchain - CryptoNewsReview rss search twitter menu close
Could Ethereum?s transaction rate be heading to Visa levels? Ethereum researchers Harry R, Yondon Fu, and Philippe Castonguay, Alex Gluchowski and Barry Whitehat have recently introduced a new initiative, an off-chain solution called Snark-based side chain. It might just be a crucial one, too. It will allow users to transfer tokens and ETH outside of the Ethereum mainnet, which means, before the release of a channel composed of thousands of transactions made between users on the Ethereum network, users can request withdrawals at the smart contract level. Apparently, the solution could scale the network to 17,000 transactions per second, almost equivalent to the transaction capacity of Visa. And that would be a huge breakthrough for cryptocurrency and blockchain, with transactions per second a huge factor currently holding both back. This entry was retrieved by us on January 16, 2019 1:54 PM. Have a look at cryptonewsreview.com for complete listings from this source.
Ethereum Transaction Growth Chart
Highest number of 1349890 Transactions On Thursday, January 4, 2018 Lowest number of 1329 Transactions On Sunday, August 9, 2015 Etherscan is a Block Explorer and Analytics Platform for Ethereum, a decentralized smart contracts platform. Etherscan © 2019 (A) |Advertising | Donations 0x71c7656ec7ab88b098defb751b7401b5f6d8976f This Website uses cookies to improve your experience And has an updated Privacy Policy. This post was discovered by us on January 16, 2019 1:54 PM. See etherscan.io to find more similar content.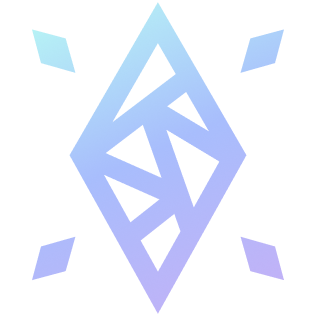 consensus - How many transactions per second can Ethereum currently handle What changes will allow the network to be able to handle more - Ethereum Stack Exchange
Stack Exchange network consists of 174 Q&A communities including Stack Overflow, the largest, most trusted online community for developers to learn, share their knowledge, and build their careers. By using our site, you acknowledge that you have read and understand our Cookie Policy, Privacy Policy, and our Terms of Service. This question already has an answer here: I've been searching for a more precise answer to this question, but I've seen a lot of conflicting information stating that Ethereum can currently handle anywhere from 12-45 transactions per second. What is the correct current number? This data was discovered by us on January 16, 2019 1:54 PM. See ethereum.stackexchange.com for additional posts.
Cryptocurrency Rating Agency Says Ethereum Is Better Than Bitcoin And Ripple -- Should You Trust It
(Photo by Tomohiro Ohsumi/Getty Images) After gaining some recognition on Wall Street, cryptocurrencies have attracted the interest of asset rating agencies. Last week, Florida-based Weiss Ratings released a report that assigned grades to dozens of cryptocurrencies based on a number of metrics, like risk, technological innovation, and other fundamentals. There were a couple of surprises to the report. One of them was that none of the cryptocurrencies rated received an ?A.? Another surprise was that Ethereum received a higher grade than Bitcoin and Ripple. Source: Coinmarketcap.com Friday, January 26, 2018, 11.30 a.m. This article was found by us on January 16, 2019 1:52 PM. See www.forbes.com for more.
Weiss Ratings grades cryptocurrencies: Ethereum gets a B, Bitcoin a C+ | KIRO-TV
Sign in using your kiro profile By submitting your registration information, you agree to our Terms of Service and Privacy Policy. We have sent a confirmation email to {* data_emailAddress *}. Please check your email and click on the link to activate your account. We look forward to seeing you on [website] frequently. Visit us and sign in to update your profile, receive the latest news and keep up to date with mobile alerts. Click here to return to the page you were visiting. We have sent you an email with a link to change your password. Sorry we could not verify that email address. Enter your email below and we'll send you another email. This data was retrieved by us on January 16, 2019 1:51 PM. You may want to visit www.kiro7.com for more.
Weiss Ratings grades cryptocurrencies: Ethereum gets a B, Bitcoin a C+
Unveiling its cryptocurrency grades, Weiss Ratings said Wednesday that Ethereum rates a B, or ?good,? while Bitcoin gets just a C+, for fair. No virtual money earned an A, or ?excellent.? >> What is bitcoin? What you need to know about cryptocurrency Meanwhile, Weiss Ratings founder Martin Weiss said his staff was up all night fending off denial of service attacks. The Palm Beach Gardens, Florida, company responded to the cyberattacks by expanding its server capacity. >> On MyPalmBeachPost.com: Amid Bitcoin craze, Weiss Ratings to launch cryptocurrency ratings ?Commentary on social media expressed considerable fear we were about to release negative ratings on their preferred currencies,? Weiss said. ?So this may be an attempt to thwart our release today.?  This article was obtained by us on January 16, 2019 1:50 PM. See www.ajc.com for more.
Weiss Ratings gives ethereum higher rating than bitcoin
Weiss Ratings, which claims to offer the first "ratings" on cryptocurrencies, has judged ethereum to be better than bitcoin. The securities ratings agency announced Wednesday that it gave ethereum a B rating because it "benefits from more readily upgradable technology and better speed, despite some bottlenecks." Bitcoin received a "fair" C+ rating because the digital currency is "encountering major network bottlenecks, causing delays and high transactions costs," according to a release. "Despite intense ongoing efforts that are achieving some initial success, Bitcoin has no immediate mechanism for promptly upgrading its software code." This item was first found by us on January 16, 2019 1:49 PM. Visit www.cnbc.com for more similar content.
Chevron is joining Shell and other major oil companies on JPMorgan backed blockchain-powered commodity platform Vakt (an Enterprise Ethereum Alliance member)
About Global Crypto Press Association Global Technology News Network. When it comes to gathering, and analyzing the information we need to make wise trades - there's some problems with the current stand... This share was first seen by us on January 16, 2019 1:49 PM. Browse www.globalcryptopress.com for complete listings from this source.
John Oliver lists crazy (but, real) cryptocurrency coins outside the familiar Bitcoin, Ethereum, and Ripple - BuyBlockChain.net
Although blockchain stocks and bitcoin news are usually pretty serious topics given their role in technology and finance, not every bit of the blockchain news feed is devoid of humor entirely. Previous article ?Why Ethereum Could Hit $4,000 In 2018,? despite its straightforward title, hinted at the lighter side of cryptocurrency news due to its mention of Ethereum based game CryptoKitties. Oliver discussed the cryptocurrency conference which stopped accepting Bitcoin payments due to slow settlement speeds as well as the burgeoning Bitcoin music industry. At one point, Oliver explained how, since Bitcoin is an open-source software, budding miners have created over 1,500 cryptocurrencies, many of which have some rather ridiculous names. This article was first seen by us on January 16, 2019 1:26 PM. You may want to visit www.buyblockchain.net for more from this source.
IDEX - Decentralized Ethereum Asset Exchange
This process is automatic. Your browser will redirect to your requested content shortly. This posting was found by us on January 16, 2019 1:22 PM. You may want to visit idex.market for additional posts.
Unchained: Your No-Hype Resource for All Things Crypto by Laura Shin - Business Journalist Covering Bitcoin, Ethereum, Cryptocurrency, Blockchain, ; Forbes Contributor on Apple Podcasts
We are unable to find iTunes on your computer. To download and subscribe to Unchained: Your No-Hype Resource for All Things Crypto by Laura Shin - Business Journalist Covering Bitcoin, Ethereum, Cryptocurrency, Blockchain, ; Forbes Contributor, get iTunes now. Already have iTunes? Click I Have iTunes to open it now. To listen to an audio podcast, mouse over the title and click Play. Open iTunes to download and subscribe to podcasts. Crypto assets and blockchain technology are about to transform every trust-based interaction of our lives, from financial services to identity to the Internet of Things. In this podcast, host Laura Shin, an independent journalist covering all things crypto, talks with industry pioneers about how crypto assets and blockchains will change the way we earn, spend and invest our money. Tune in to find out how Web 3.0, the decentralized web, will revolutionize our world. Disclosure: I'm a nocoiner. This publication was first found by us on January 16, 2019 1:13 PM. Check out itunes.apple.com for complete listings from this source.
Robinhood Might Be Working On a New Crypto Wallet To Integrate With Its App - Ethereum World News
One of the many reasons cryptocurrency enthusiasts can sort of tell what a particular crypto company is up to, is by reading in between the lines of any job advertisement by such a company. With respect to Robinhood, the company has recently posted a job ad for a Crypto Engineer. Key duties of the Crypto engineer as outlined by the job advertisement are: It is with the first job requirement that we can deduce that Robinhood is probably working on a Cryptocurrency wallet of its own. The job ad goes on to describe the following as additional skills. According to information from a Robinhood spokesperson, users of the platform have been constantly asking for a simpler more efficient way of moving cryptocurrencies into the app from other platforms. This might be the reason why one of the additional skills required for the job, is good knowledge of REST API design to allow for the communication between different crypto platforms as well as the Robinhood App to its wallet. Having a wallet integrated with the trading App, will allow for a safer, secure and more efficient ways for the users to trade on the platform. This piece was discovered by us on January 16, 2019 1:11 PM. Browse ethereumworldnews.com for more.
Online Brokerage Robinhood Will Offer Bitcoin And Ethereum Trading In February
Robinhood CryptoCourtesy of Robinhood Since launching in 2015, online brokerage platform Robinhood has become a staple among millennials diving into U.S. equity markets via smartphones, and more recently, web browsers. Now, the Palo Alto, Calif.-based firm is moving into the crypto market after announcing Thursday that it?ll start offering Bitcoin and Ethereum trading next month. Robinhood Crypto will launch in February to consumers in California, Massachusetts, Missouri, Montana and New Hampshire. Starting Thursday, anybody in the U.S. with Robinhood?s iOS or Android mobile apps will be able to track market data, read news and set price alerts for a roster of 16 cryptocurrencies that include Bitcoin Cash, Litecoin and Ripple, in addition to Bitcoin and Ethereum. This information was first seen by us on January 16, 2019 1:10 PM. You may want to visit www.forbes.com for additional posts.
Bitcoin, Ethereum: Robinhood Adds Cryptocurrency to Trading App | Inverse
The stock brokerage app Robinhood announced Thursday that it is the latest service to get into the cryptocurrency game. But unlike, say, Long Island Ice Tea, KFC, or Kodak, the trading app?s embrace of the blockchain could be much more than a curio for bitcoin enthusiasts. ?Robinhood is the only brokerage app to offer stock and crypto trading under one platform,? a spokesperson tells Inverse. Founded in 2013, the app offers commission-free stock trading in an effort to increase access to the market for those who would otherwise be put off by exorbitant fees. The site offers to aim the same for a variety of cryptocurrencies with the newly launched Robinhood Crypto feature. This article was obtained by us on January 16, 2019 1:09 PM. You may want to visit www.inverse.com for more.
Why Robinhood Just Started Supporting Bitcoin and Ethereum | Inc.com
On Thursday, Millennial-friendly investment platform Robinhood announced its newest product: Robinhood Crypto. In addition to the stocks and ETFs that are Robinhood's bread and butter, users will be able to trade the cryptocurrencies Bitcoin and Ether without any commission fees. (By contrast, Coinbase charges U.S. buyers from 1.49 percent to 3.99 percent to buy cryptocurrency, depending on the payment method.) In addition to buying and selling BTC and ETH, Robinhood users will be able to track information about 14 more cryptocurrencies, from Litecoin to Ripple to Zcash to Monero and so on. Don't worry: Meme-inspired Dogecoin is also on the list. This publication was retrieved by us on January 16, 2019 1:08 PM. Check out www.inc.com for complete listings from this source.
BTCP Plunges After Expos, Team To Hard Fork Bitcoin Private - Ethereum World News
On Sunday, Coin Metrics, an open-source crypto asset analytics team, released a damning report about Bitcoin Private (BTCP), a fork of both Bitcoin and ZClassic (which itself is a fork of ZCash). In the report, titled ?Don?t trust, verify? in an evident nod to the popular saying in the crypto community, it was revealed that the project, which was painted as a private version of Bitcoin (BTC), could have potentially created two million tokens out of thin air, which wasn?t mentioned in the whitepaper. More specifically, there were 102 ?extra-large blocks? during the BTC ?supply import? into BTCP, which created ?400 unexpected outputs.? Per Coin Metrics, each of those mysterious block outputs contained 50 BTCP apiece, meaning that with 102 ?extra-large blocks,? which contained 400 unexpected outputs, 2,040,000 BTCP was falsely minted out of thin air. This data was discovered by us on January 16, 2019 12:47 PM. Have a look at ethereumworldnews.com for more from this source.
GPU Mining - Ethereum, Z-coins and other Alt-Currency Mining Hot Hot
We?re excited to be able to call AIOMiner, the best miner on the planet! First of all, thank you so much for all of your support over this past year! Your constant suggestions in Discord have helped make AIOMiner what it is today and we are endlessly grateful!   If you haven?t yet, here are some quick links to get involved with AIOMiner: If you?re not familiar with AIOMiner, we were born right here on /r/gpumining. Almost exactly one year ago, /u/xixspiderxix became frustrated with the lack of functionality, ugliness, and the high difficulty required to get started with the already existing miners. Originally, he was just going to make it for himself to enhance his own mining experience, but others started asking for access to the software, suggesting new features, and helping him improve. So, he opened it up to the public for free and AIOMiner was born. And to this day, we maintain our promise that mining with AIOMiner will always be free. You can read more about it here, but let?s get to the good stuff! This entry was found by us on January 16, 2019 12:44 PM. Browse www.reddit.com for complete listings from this source.
Vitalik Buterin, co-founder of Ethereum, gives out end-of-year praise #hiswai
Vitalik Buterin is a Russian-Canadian writer and programmer, most commonly known for co-founding Ethereum. As 2018 draws to a close, Vitalik has begun handing out praise on Twitter to companies, people, and technology he thinks deserve it. I?d like to follow @cryptochamomile?s tradition and end the year with praise for groups I either consider outgroups or otherwise don?t normally praise, both inside and outside the crypto space? ? Vitalik Non-giver of Ether (@VitalikButerin) December 31, 2018 Whilst Vitalik?s list of praise isn?t exclusive to the world of crypto, he certainly mentions many positives from the cryptosphere. One positive he discusses is the Bitcoin community caring about non-cryptocurrency ?freedom tech.? This point comes in response to a Robert Spigler (a Bitcoin maximalist) tweet about the Bitcoin Core Project looking into new alternative computer architectures. This is a result of popular companies like Intel and AMD using closed platforms and systems, something the world of crypto disagrees with. Many, including Vitalik, believe in open hardware/firmware. This information was discovered by us on January 16, 2019 12:42 PM. Browse hiswai.com to find more similar content.
The team Ethereum at the last moment cancelled "Constantinople"
Important hardwork network of Ethereum cryptocurrency, which was to be held today at 7 080 000 (at the time of preparation of the material produced 7 074 520 blocks) and implement a comprehensive renewal of Constantinople, has been postponed indefinitely. All because of a discovered vulnerability. The vulnerability allowing the attack re-entry was discovered on the eve of the anticipated launch updates. A critical problem was identified by auditor smart contracts ChainSecurity. As experts noted, upgrading in Constantinople introduces cheaper gas costs (transaction fees) for certain transactions in Ethereum. As an unexpected side effect this makes it possible to attack the re-entry through the use of certain commands in the smart contracts Ethereum. This publication was discovered by us on January 16, 2019 12:40 PM. You may want to visit thecryptocurrencypost.net to find more similar content.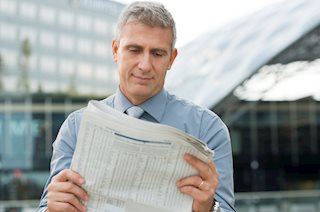 Top 3 Price Prediction Bitcoin, Ripple, Ethereum: Bullish higher lows or a dead cat bounce
At the start of each trading session, you will receive an email with the author's new posts. You won't receive any more email notifications from this author. After the SEC delayed the decision on a Bitcoin Exchange Traded Fund (ETF) ahead of the weekend, digital coins tumbled down. However, the calm over the weekend allowed some stabilization and we have seen a cautious recovery. The new week already brings fresh falls, but not to new lows. Does this mean that the recovery was just another "dead cat bounce"? The bullish view is that the fall is only a correction in an uptrend. The drop to higher lows confirms the correction. HODLers may have been disappointed by the SEC decision but can certainly be encouraged by the decision by NASDAQ to ramp up preparations for launching Bitcoin futures, joining other exchanges.  This publication was first seen by us on January 16, 2019 12:35 PM. Have a look at www.fxstreet.com for more similar content.
Bitcoin and Ethereum ain't dead yet
Could become investors' safe havens Cryptocurrencies like Bitcoin and Ethereum will increasingly be seen as investors? ?safe havens? in 2019, claims an influential tech expert. Ian McLeod of Thomas Crown Art, the world?s leading tech-art agency believes so, following growing concerns that the global economy is likely to experience a significant slowdown before the end of 2019. Leading economic indicators tracked by the OECD have weakened since the start of the year and suggest slower expansion over the next six to nine months. Similarly, the wider global expansion that began roughly two years ago has plateaued and become less balanced, according to the International Monetary Fund. Mr McLeod said: ?There?s a growing list of investment tailwinds to consider for 2019. These include significant trade tensions, rising interest rates, political uncertainties, including Brexit, and complacent financial markets. ?The US, the world?s largest economy, has, of course, a considerable influence on Asian and European economies. As such, should the U.S. stock market plunge ? as it did recently scrapping all of its 2018 gains during a major sell-off - global markets are vulnerable too.? He continues: ?Against this backdrop, we can expect cryptocurrencies will increasingly be seen as investors? ?safe havens? in 2019 and beyond. ?When the downside of the economy hits, digital assets cryptocurrencies like Bitcoin and Ethereum are likely to be viewed by investors as a robust means of storing wealth, in the same way, they do with gold.? Mr McLeod said: ?There are several keys reasons why the likes of Bitcoin and Ethereum will be safe havens. These include scarcity because there?s a limited supply; permanence, they don?t face any decay or deterioration that erode their value; and future demand certainty as mass adoption of cryptocurrencies and blockchain, the technology that underpins them, takes hold globally. As mainstream adoption is going to dramatically gain momentum in 2019 as the world, especially business, realise ever-more uses for and value of crypto and blockchain. ?Ethereum?s blockchain, for instance, is used in our art business. It has allowed us to create a system to use artworks as a literal store of value; it becomes a cryptocurrency wallet. ?It also solves authenticity and provenance issues ? essential in the world of art. All our works of art are logged on the Ethereum?s blockchain with a unique ?smART? contract.? The tech expert concludes: ?We are some way off from cryptocurrencies replacing the Swiss Franc, the Japanese Yen or gold as the preferred safe haven assets. ?However, as the world moves from fiat money to digital, and as the adoption of crypto picks up, there can be no doubt that cryptocurrencies will be firmly in the pantheon of safe haven assets within in the next decade.? This share was found by us on January 16, 2019 12:34 PM. See fudzilla.com for additional posts.
Cryptopias ethereum address (for those that care)
Etherscan is a Block Explorer and Analytics Platform for Ethereum, a decentralized smart contracts platform. Etherscan © 2019 (C) |Advertising | Donations 0x71c7656ec7ab88b098defb751b7401b5f6d8976f This Website uses cookies to improve your experience And has an updated Privacy Policy. This piece was first found by us on January 16, 2019 12:30 PM. See etherscan.io for complete listings from this source.
Aggregated knowledge base entries about Ethereum (ETH) Titles not entered by Crypto.BI and are Copyright(C) their original authors.
---
Send us news tips, suggestions or general comments by email: contact [at] crypto.bi