TrackICO is an ICO, IEO and STO tracking website which publishes pre-sale, ongoing, upcoming, currently trading and closed ICO's.
2020 Update
The TrackICO Telegram group was last updated in October 2018.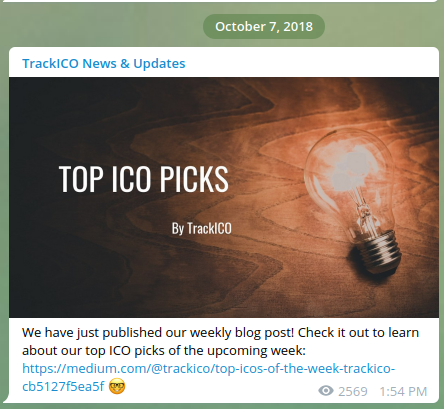 The very same announcement was published on Twitter, on the same date.
The TrackICO website also no longer loads: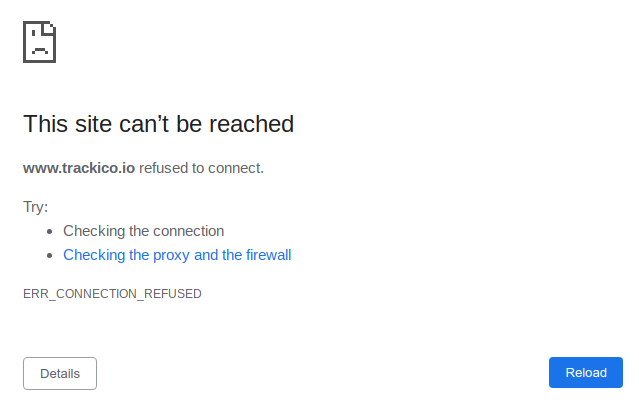 For these reasons, we've listed this under the Dead Coins section.
Verify ICO Widget
TrackICO allows ICO website owners to place a widget within their webpages.
When visitors load this Widget, it pings TrackICO servers, indicating that the ICO operator indeed controls the content on said URL.
It's called the Verify ICO program run by TrackICO. This widget certifies that website listed at TrackICO has the same domain name as the URL where the widget gets installed.
Although not enough to fully guard users, this system offers an additional layer of protection against several kinds of fraud, including phishing and malware.
ICO Query API
TrackICO offers an API which allows developers to programmatically query ICO's, filter them and provide value-added services using the website's data.
Applications can also download and analyze data for algorithmic ICO prospection.
Dead ICO's
As of the time of this writing 2956 ICO's were listed as closed, representing over 68% of all ICO's listed on TrackICO (4337).
The 2018 bear market was largely responsible for hundreds of ICO bankruptcies. Many scams and low quality projects were also shut down during the post-2017 season.
Links